Web Site Analytics
Welcome to the Future of Web Analytics
Introducing revolutionary new analytics that comes with all the metrics you need – without the hassle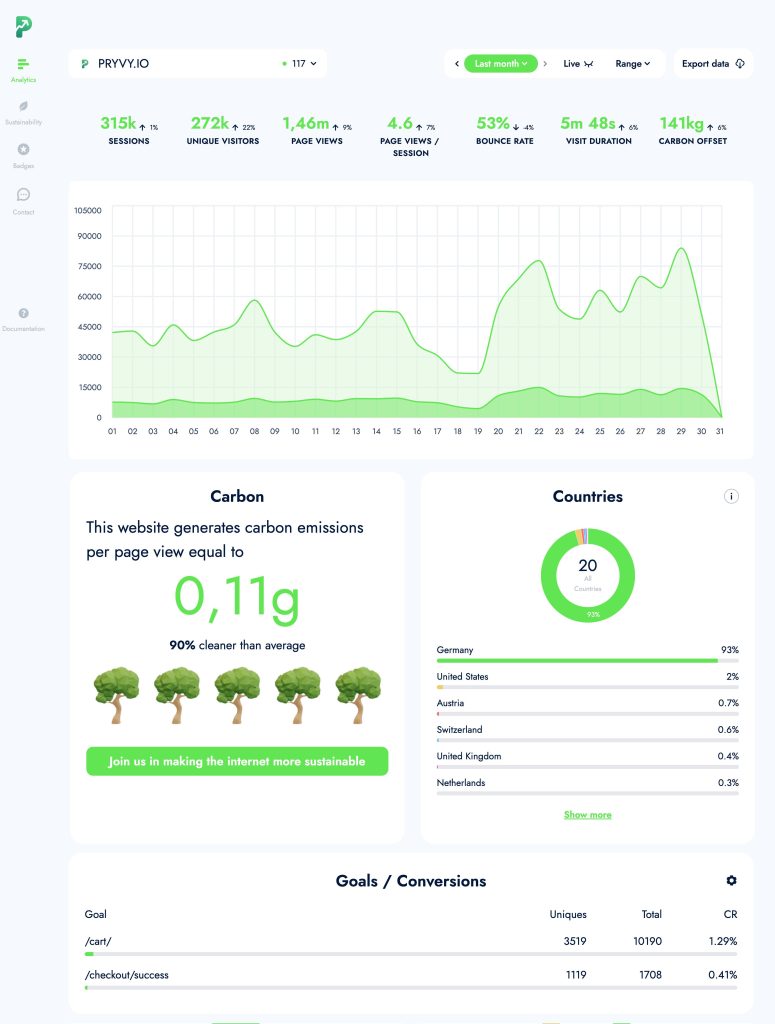 Modern.
Get insights with ease with a well-designed modern interface.
Bannerless.
Get rid of your cookie consent banner.
Sustainable.
Measure, offset, optimize – with energy consumption stats.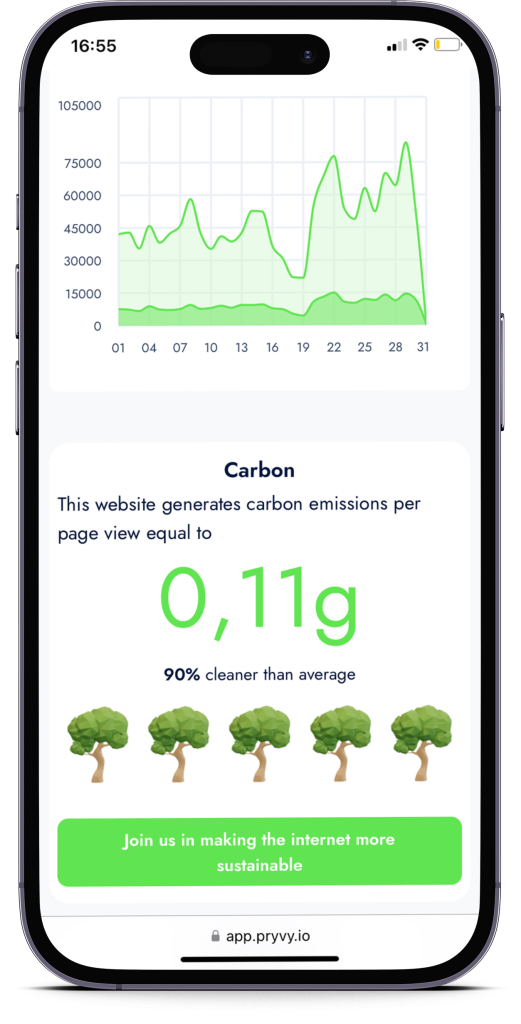 Private.
No personal data, no fingerprinting, no cookies. Just privacy.
Owned.
Your data will never be shared, sold, or used by others.
Lightweight.
Our code is less than 1 kb, loading within a fraction of a second.
Effortless
Get Insights Faster Than Ever Before
PRYVY Analytics is easy to install and comes with all the metrics you need to track your website's success.
Be ready for the future of web analytics without cookies, and don't stress yourself with the switch to GA4 – it will save you time and energy!
Real Time Date
Uptime
See live how many users are currently visiting your website and get alerted if your site is down.
Ownership
Your Data
Why would you share your data with anyone? That's right, there is no reason – unless you would like to.
Top Notch Technology
No Cookies
The usage of cookies will end in 2024. Start collecting consistent data now. And save yourself a complicated switch to GA4.
Independent
Not Google
An unbiased and independent resource to track your website data without any interference from a third-party company.
Method
How does our cookieless tracking work?
Our cookieless tracking is a revolutionary way to track user behavior and engagement on your website. Without relying on cookies, it can accurately measure how users interact with your site, giving you a clearer picture of their journey.
It also helps protect user privacy as there's no need for cookies to be stored in their browsers.
Invest in Cookieless Web Tracking Now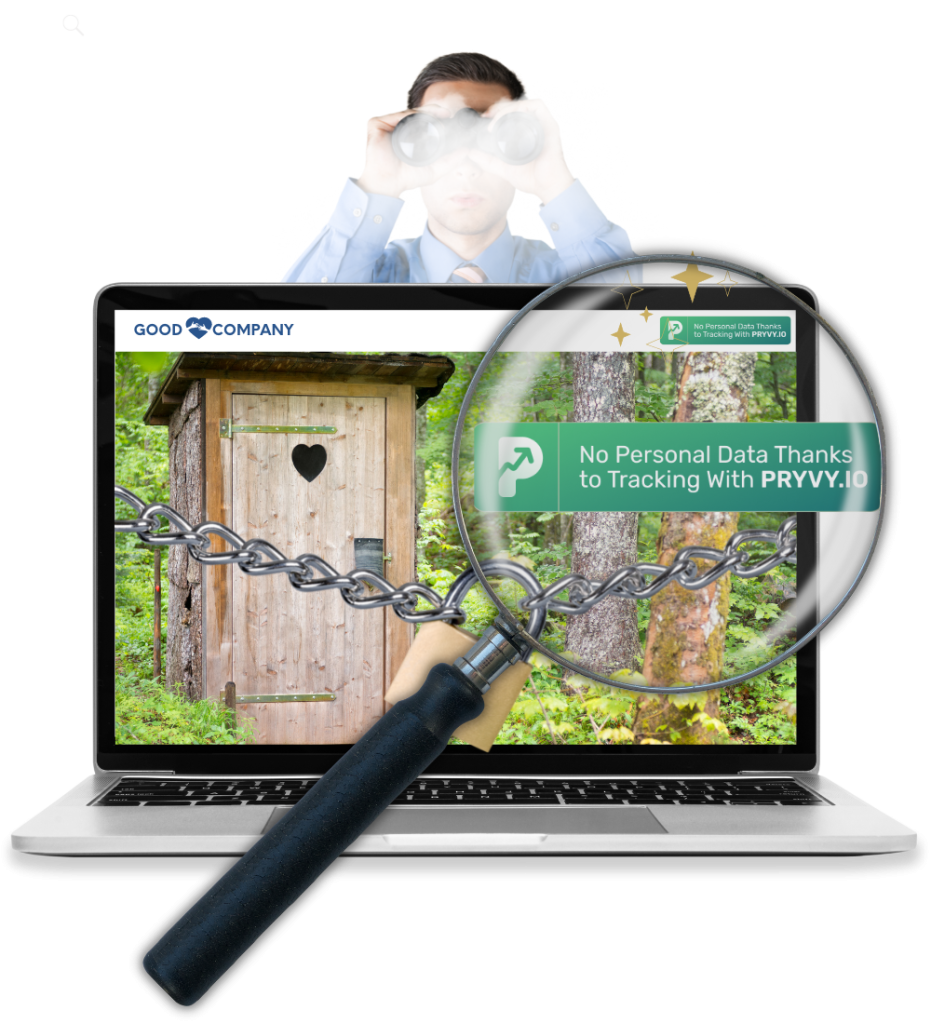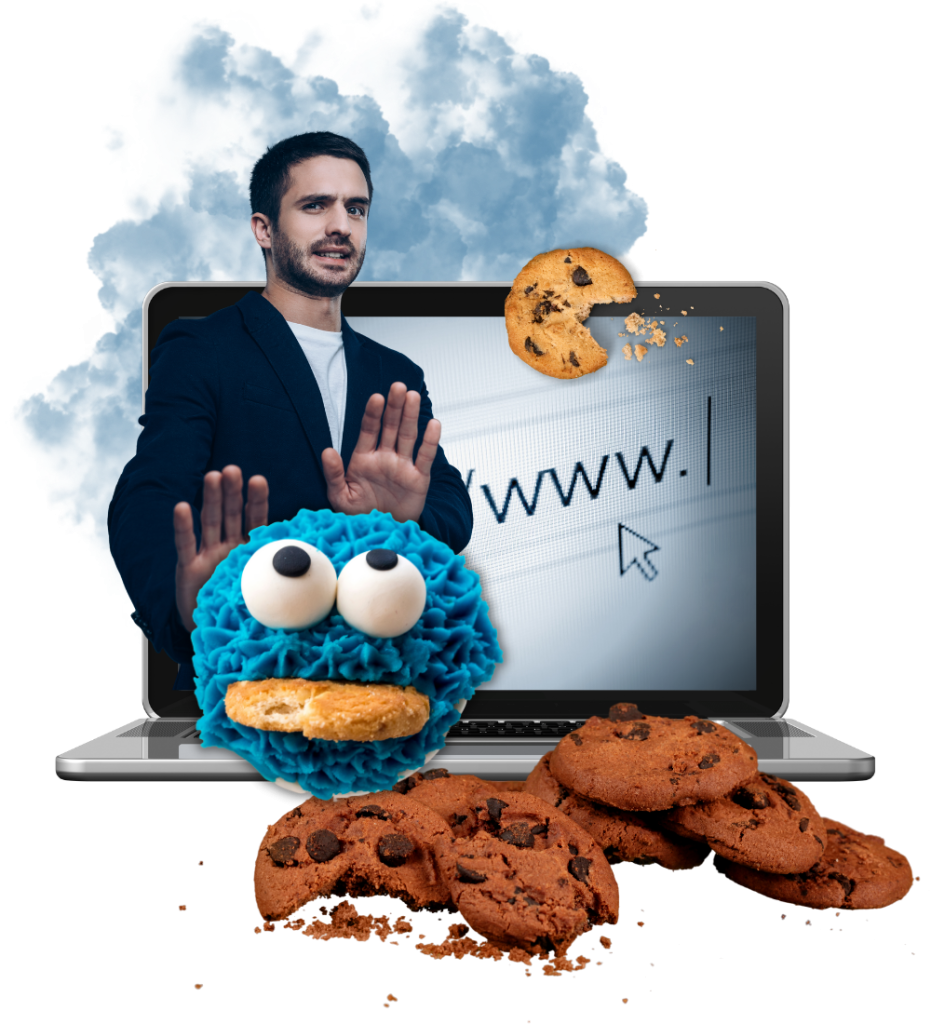 Say Goodbye to Cookies and Google Analytics
It's a widely known fact that internet users have become increasingly skeptical about Google Analytics. Whether it be related to privacy concerns or simply not trusting the data provided, many people are losing faith in this popular analytics tool. Say goodbye to the outdated and privacy-invasive Google Analytics, and save yourself the switch to GA 4. Get cookieless and see 100% of your success!
Share of Users Who Strongly Tend to Disagree With Cookie Consent in 2021
Sign up now and experience the power of cookieles web analytics!
You'll never go back to using traditional methods again.
The Future-Proof, Cookieless Web Site Analytics Solution
Are you looking for a web site analytics solution that is both future-proof and privacy-oriented? Look no further than PRYVY Analytics. By leveraging cutting-edge technology, PRYVY has developed a powerful analytics product that offers an unprecedented level of privacy while still providing valuable insights into your website's performance.
PRYVY is Different: A Cookieless Approach to Web Site Analytics
Most web analytics solutions rely on cookies to track user activity. This isn't only intrusive – it also opens up companies to potential legal trouble if they are not compliant with data protection regulations. That's why PRYVY has taken a different approach by developing a cookieless tracking system. With this system, all data about users is collected anonymously, ensuring maximum privacy and security.
Future-Proof Technology Gives You Lasting Insights
In addition to its privacy advantages, PRYVY provides companies with actionable insights into their website performance. By leveraging machine learning and AI, the platform can accurately identify trends over time and give businesses real-time feedback on how well their strategies are working. Furthermore, because the technology behind PRYVY is constantly evolving, customers can rest assured knowing that their analytics will remain relevant in the long term.
Unlock Your Website's Potential with PRYVY Analytics
PRYVY Analytics makes it easier than ever before to gain a comprehensive insight into your website's performance without sacrificing user privacy or data security. Thanks to its proprietary cookieless technology and advanced AI capabilities, PRYVY offers an unparalleled level of accuracy with minimal effort required from customers. Unlock the potential of your website today and take advantage of everything that PRYVY has to offer!