Sustainable Website Analytics
Go Green with your Web Analytics!
Introducing revolutionary new analytics that comes with all the metrics you need – and carbon offset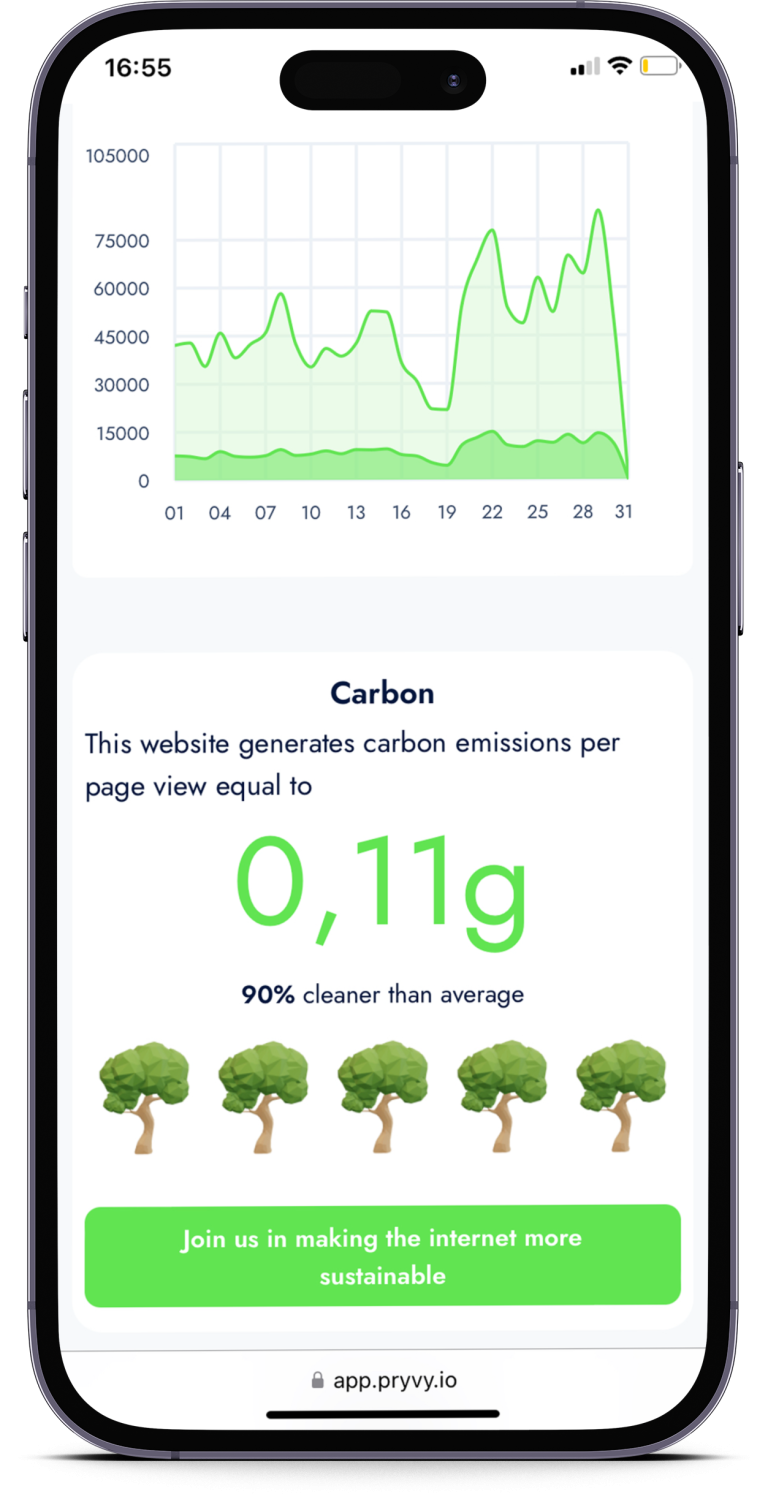 Modern.
Get insights with ease with a well-designed modern interface.
Bannerless.
Get rid of your cookie consent banner.
Sustainable.
Measure, offset, optimize – with energy consumption stats.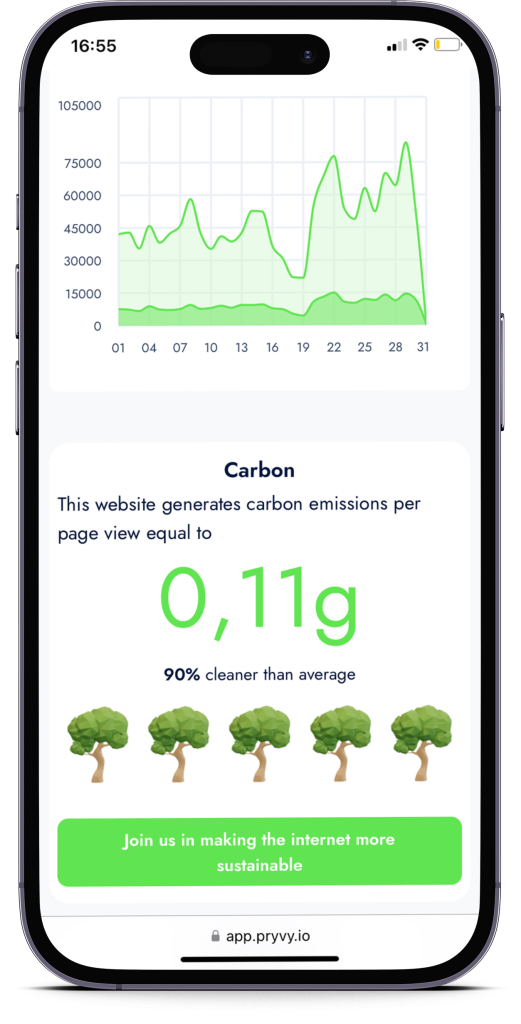 Private.
No personal data, no fingerprinting, no cookies. Just privacy.
Owned.
Your data will never be shared, sold, or used by others.
Lightweight.
Our code is less than 1 kb, loading within a fraction of a second.
Effective
Reduce your company's footprint while gaining valuable insights
Using this web analytics solution, your organization can be sure that it is making responsible decisions regarding sustainability by proactively tracking, managing, and optimizing its carbon emission levels caused by website traffic.
Reduce emissions
Carbon Offset
Measure, analyze, and reduce the carbon from your web traffic and make a positive environmental impact with our web analytics solution.
Learn more
Ownership
Your Data
Why would you share your data with anyone? That's right, there is no reason – unless you would like to.
Respect Privacy
No Personal Data
Our innovative web analytics solution promises complete privacy and security by eliminating the use of cookies.
Independent
Not Google
An unbiased and independent resource to track your website data without any interference from a third-party company.
Method
How is our Co2 measuring and offsetting done?
By measuring the output of your website based on three key factors, you can use this data to continually develop and improve its carbon footprint. This is an essential step in creating a more sustainable and eco-friendly future for all.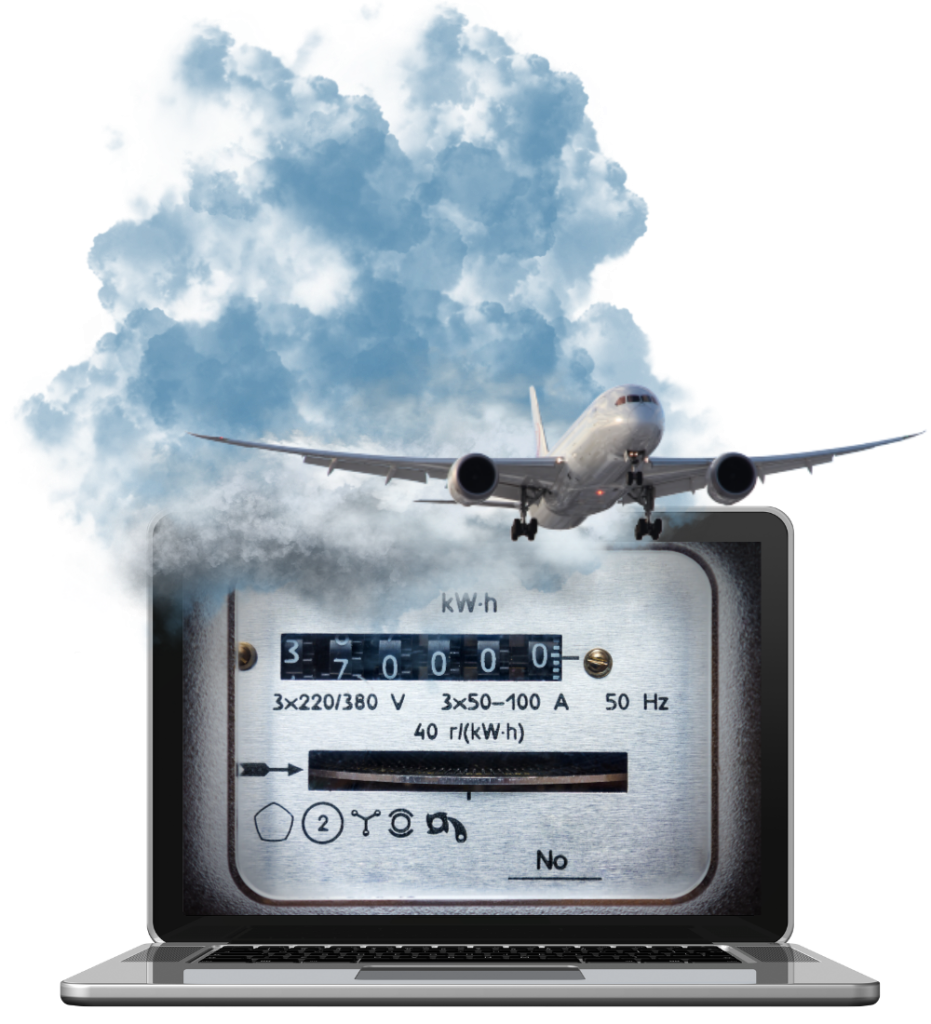 Let's Take Action,
Before It's Too Late!
According to a recent study, internet usage contributes as many global emissions of carbon dioxide as flight traffic – approximately 4.3 gigatons in 2019! This staggering statistic highlights just how important it is for us to take action to reduce our online pollution.
Co2 caused by global internet usage
1.6 year 2022
Gigatons Co2
4.5 year 2030 (est.)
Gigatons Co2
Invest in Green Practices and Reap the Rewards of a More Sustainable Future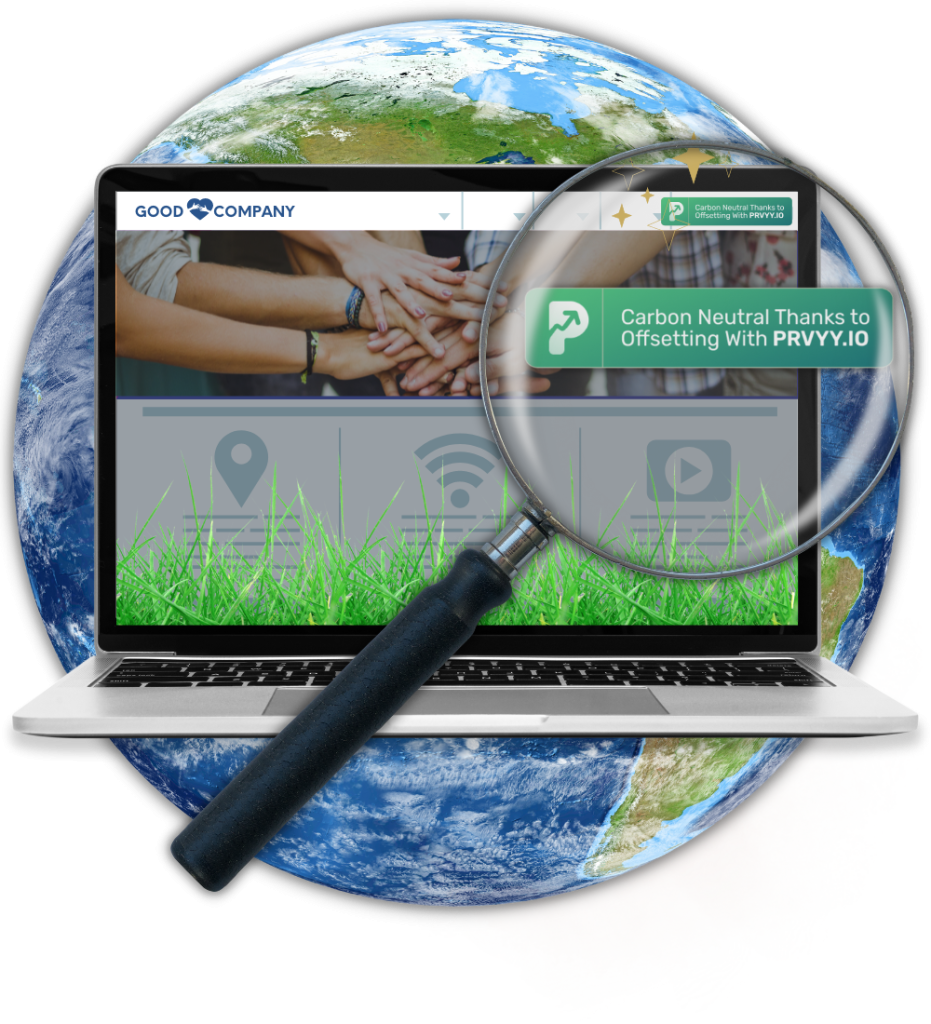 Sign up now and experience the power of sustainable web analytics!
You'll never go back to using traditional methods again.
Sustainable Website Analytics: Unlocking The Future Of Digital Performance
In the ever-evolving digital landscape, businesses must stay ahead of the curve to remain competitive. To do this, many companies rely on website analytics for insights into their performance. However, traditional website analytics can be costly and unreliable due to data privacy concerns and the usage of outdated technology. That's why sustainable website analytics is becoming increasingly popular among businesses looking for a more reliable way to track their digital performance.
Sustainable website analytics is an easy way for businesses to measure digital performance without sacrificing user experience or compromising data security. It uses advanced technologies that allow businesses to monitor their progress in real-time without storing customer data. That means that companies can get accurate insights into how their websites perform while protecting their customers' privacy.
Benefits of Sustainable Website Analytics
Using sustainable website analytics offers several benefits over traditional methods of tracking web performance.
First, it enables businesses to make decisions based on accurate energy consumption data for their website. Further, our groundbreaking solution harnesses the power of renewable energy (Green Hosting). Finally, our solution provides offsetting your website's traffic.
How Sustainable Analytics Improves Customer Experience
Customer experience is key when it comes to successful digital marketing efforts, and sustainable website analytics helps ensure a positive user experience every time someone visits your site. By leveraging advanced technologies like AI and machine learning, sustainable analytics allows businesses to identify areas where optimization is needed and make changes accordingly. This ensures that customers have a smooth journey from start to finish whenever they visit your site, resulting in higher satisfaction levels and improved engagement metrics overall.
Making The Shift To Sustainable Website Analytics
Making the shift from traditional analytics platforms to a more modern approach can seem daunting at first but is well worth the effort in the long run. Companies should look for providers who offer complete solutions that include advanced features such as AI-driven insights and automatic updates so they can easily monitor their web performance with minimal effort on their part. With the right provider in place, businesses can unlock the true power of sustainable website analytics for greater success in the digital space. More about Sustainable Website Analytics