Privacy Analytics
Welcome to the Future of Web Analytics
Introducing revolutionary new analytics that comes with all the metrics you need – without the use of personal data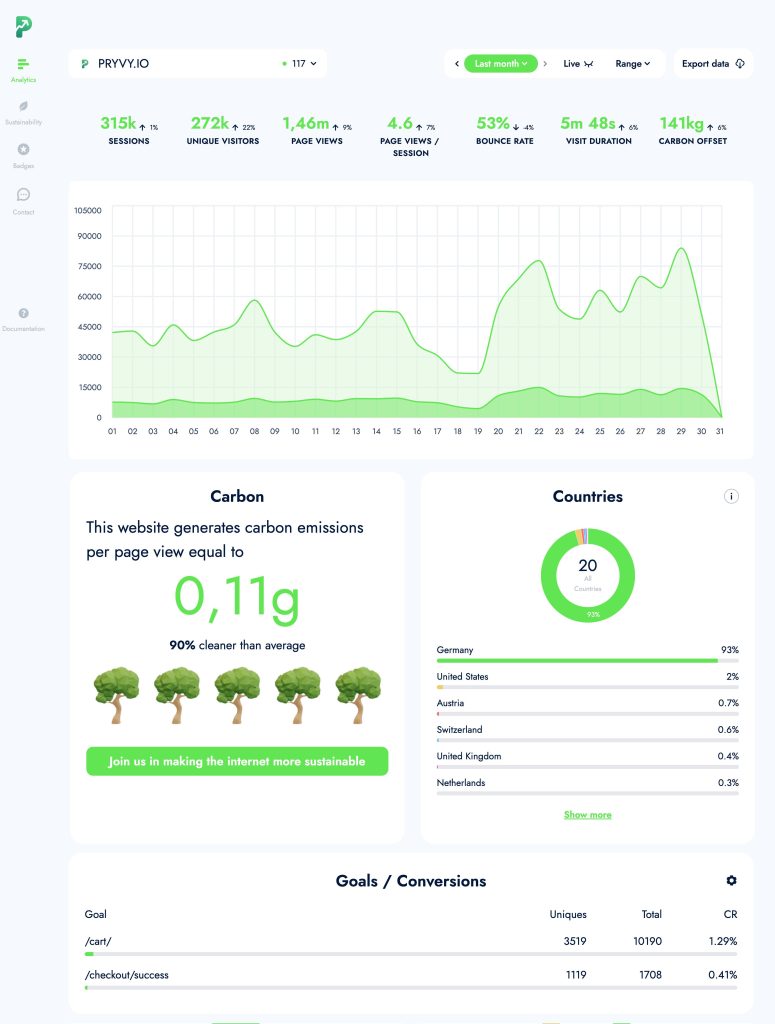 Modern.
Get insights with ease with a well-designed modern interface.
Bannerless.
Get rid of your cookie consent banner.
Sustainable.
Measure, offset, optimize – with energy consumption stats.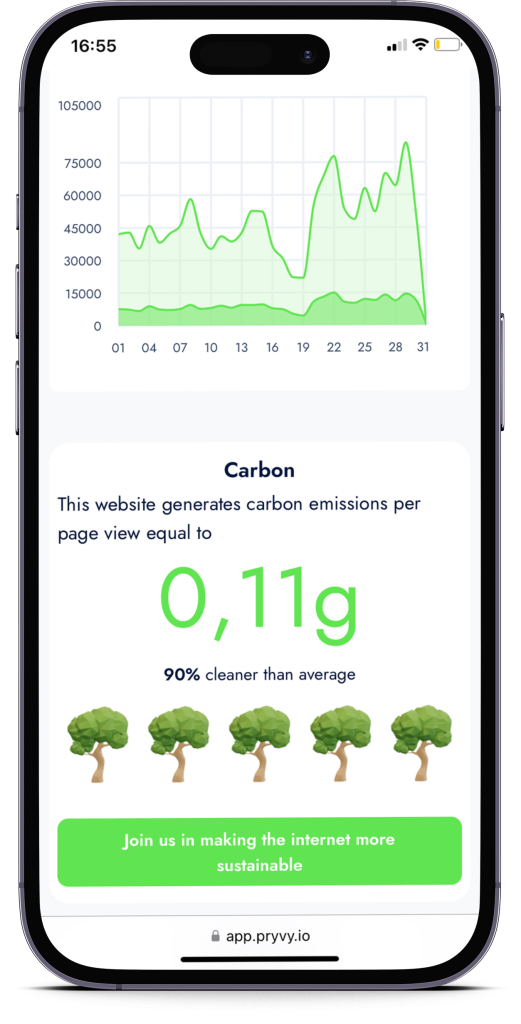 Private.
No personal data, no fingerprinting, no cookies. Just privacy.
Owned.
Your data will never be shared, sold, or used by others.
Lightweight.
Our code is less than 1 kb, loading within a fraction of a second.
Effortless
Analyze Your Website Performance Without Compromising User Privacy
PRYVY Analytics offers the highest level of privacy and security, while still providing accurate insights into your website's performance. Unlike traditional cookie-based solutions, our cookieless platform eliminates any potential privacy risks associated with collecting personal data.
Better than Just compliant
GDPR
If you are not utilizing cookies on your website, there is no need for a cookie banner. That means you are even better than just fulfilling the GDPR compliance.
No Need for Consent
CCPA
Therefore, if you are not collecting or storing any personal data from your customers, there is no need to seek out a cookie consent banner since there is no risk of infringing on any privacy rights.
Tracking Method
No Cookies
By using randomly generated strings ("salt") and only part of the IP address, no personal data is stored or processed at any time, ensuring that user clicks and other information are kept private.
Ownership
Your Data
Why would you share your data with anyone? That's right, there is no reason – unless you would like to.
Method
How does our cookieless tracking work?
Our cookieless tracking is a revolutionary way to track user behavior and engagement on your website. Without relying on cookies, it can accurately measure how users interact with your site, giving you a clearer picture of their journey.
It also helps protect user privacy as there's no need for cookies to be stored in their browsers.
Invest in Cookieless Web Tracking Now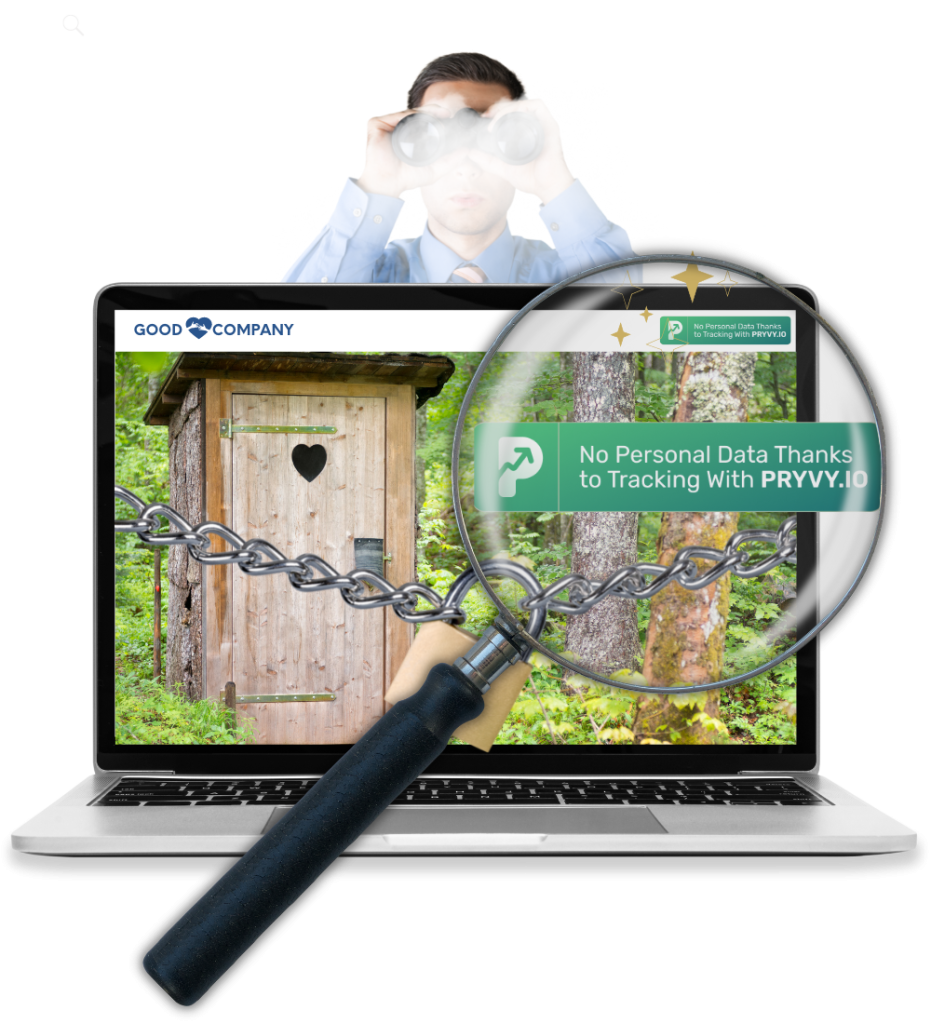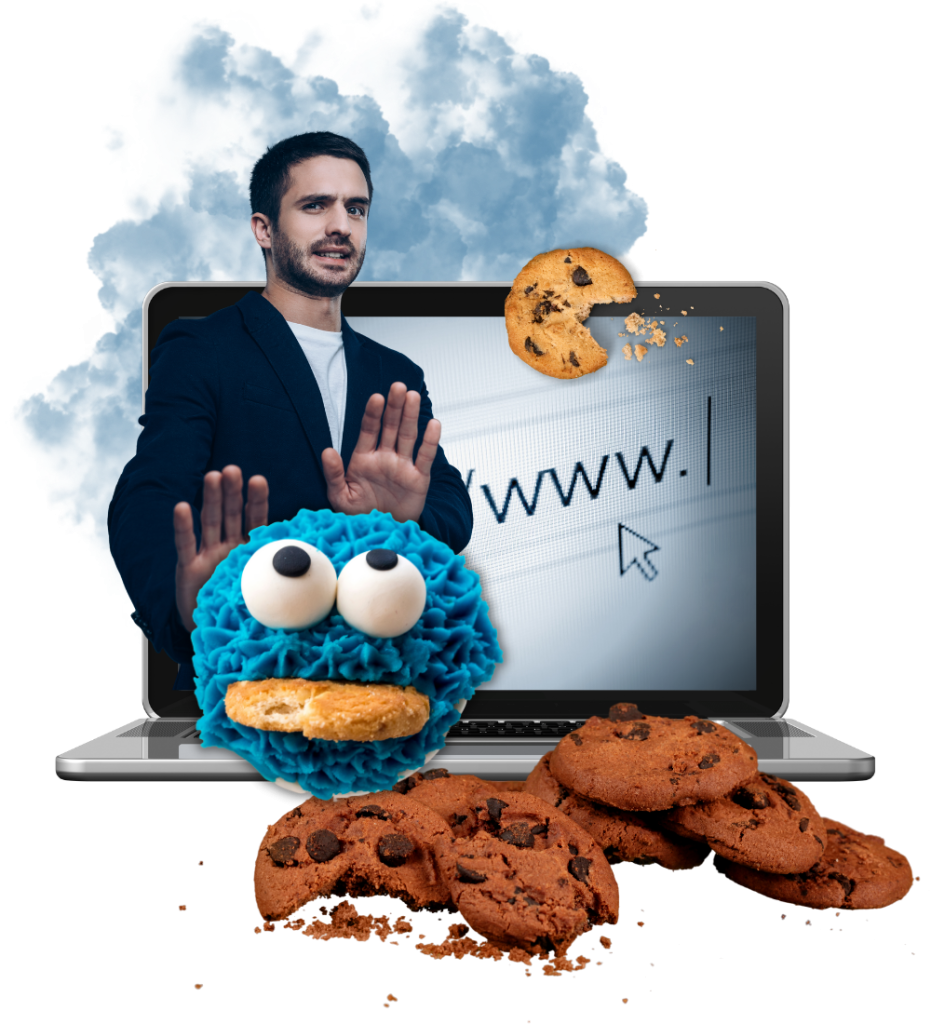 Say Goodbye to Cookies and Google Analytics
It's a widely known fact that internet users have become increasingly skeptical about Google Analytics. Whether it be related to privacy concerns or simply not trusting the data provided, many people are losing faith in this popular analytics tool. Say goodbye to the outdated and privacy-invasive Google Analytics, and save yourself the switch to GA 4. Get cookieless and see 100% of your success!
Share of Users Who Strongly Tend to Disagree With Cookie Consent in 2021
Sign up now and experience the power of cookieless web analytics!
You'll never go back to using traditional methods again.
A Comprehensive Solution for Privacy Analytics
Are you looking for a comprehensive solution that can help you keep up with the ever-changing landscape of privacy analytics? Introducing PRYVY Analytics – a cookieless web analytics solution that offers unparalleled performance and complete privacy.
In today's digital world, data privacy is paramount. Consumers expect to be able to trust companies when it comes to their personal information. As such, it's more important than ever for businesses to ensure they are compliant with the latest data regulations and provide customers with complete transparency on how their data will be used and stored. This is where PRYVY Analytics comes in.
PRYVY Analytics offers an extensive suite of tools designed to give businesses greater insight into their audience and improve understanding of customer behavior. By using this cookieless web analytics solution, businesses can gain access to real-time insights without collecting or storing personal data from users.
This allows them to meet current regulations while still being able to track user activities across all devices and platforms.
Furthermore, PRYVY provides powerful features such as conversion tracking and funnel analysis, which allows business owners to monitor user journeys, identify opportunities for improvement, and measure the success of their strategies.
With its intuitive dashboard design and easy-to-follow instructions, PRYVY makes it simple for anyone to quickly dive into the analytics process.
At PRYVY Analytics we understand that every website has different needs when it comes to monitoring user activities and improving customer experience. That's why we offer customizable solutions tailored specifically for each business – allowing our customers to get the most out of their analytics package.
Our team is committed to providing first-class support throughout your journey, ensuring you have all the resources you need at your disposal when making decisions based on data insights. When it comes down to it, there simply isn't any other solution on the market today that offers all the same advantages as PRIVY Analytics does – complete privacy compliance combined with unrivaled performance, data insights and carbon offset. Try out our free trial today and see what PRIVY Analytics can do for your business!